SmartLED
The light bulb that fits all your needs
Set the perfect shade of white lighting for your activities: cool white for reading and working, or warm white for dining, relaxing… and easily adjust brightness based on your mood.
Main features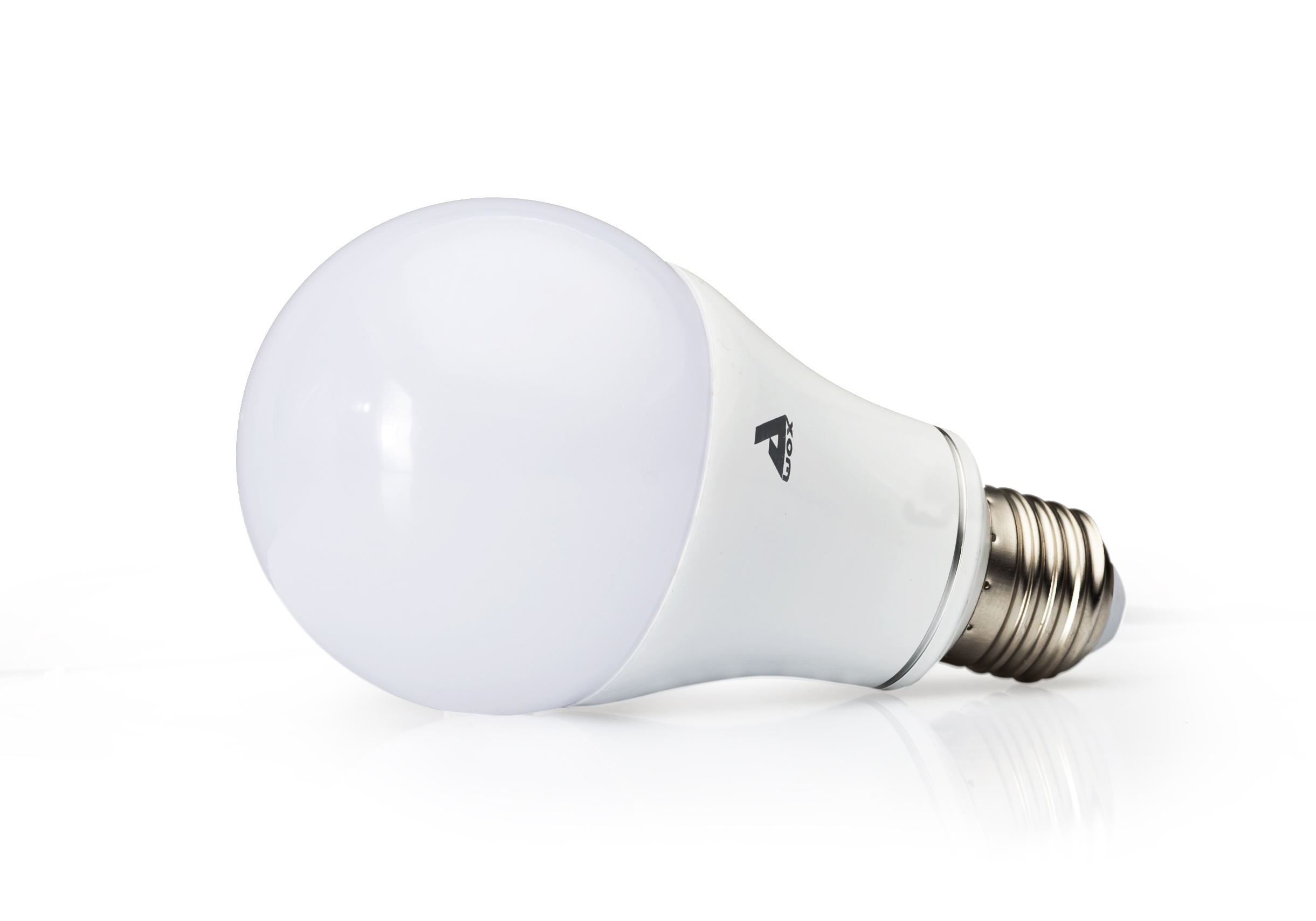 A 100% adjustable white, energy saving LED light bulb
SmartLED is a white LED energy saving light bulb that you can easily control from your smartphone or tablet. 100 % adjustable via Bluetooth® through the AwoX SmartCONTROL application.
Hardware
CONNECTIVITY
Bluetooth®
Free remote control app available for download on Google Play, Apple Store.
POWER SOCKET
LED 220-240V light bulb, E27 socket
Energy efficiency label: A+
DIMENSIONS
LED 7W (62x116mm)
LED 9W (62x116mm)
LED 13W (70x132mm)
WEIGHT
LED 7W (105g approx.)
LED 9W (110g approx.)
LED 13W (175g approx.)
Software
COMPATIBILITY
Apple iPhone 4S, iPhone 5, 5S, 5C, 6, 6S and above; iPad (3rd gen.), iPod (5th gen.), iPad mini
Android 4.3 or superior with Bluetooth® 4.0 minimum
LIGHT
LED Lighting low consumption
Lighting control via the application SmartCONTROL warm white (2700 ° K) and cool white (6000 ° K)
Adjust brightness via SmartCONTROL app
Light output: LED 7W (Equiv. 45W – 560 lm); LED 9W (Equiv. 60W – 680 lm); LED 13W (Equiv. 75W – 1030 lm)